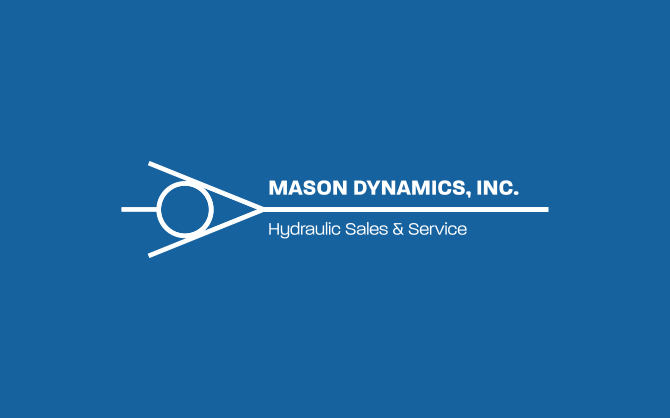 Doesn't look quite right? Mason Dynamics builds MAS-3530 power units to meet each customer's specifications. Reservoir material and size, pump flow, motor voltage, and quantity pricing vary. Please call our helpful staff today for a complete power unit quote, or for replacement Monarch Hydraulics parts. We accept credit card payments over the phone, and we'll confirm we have parts in stock. Plus, equipment manufacturers, fluid power distributors, resellers, and service facilities receive discounted pricing.
Mason Dynamics is a 50-year old, full-service hydraulic company that prides itself on not being an Internet business or catalog house. We're hydraulic experts with a veteran staff that offers unmatched technical service and support. We offer much more than what you'll find here online, so please call us for all your hydraulic needs.
Pricing and online purchasing is for the EXACT unit and specifications listed below with NO controls. To change or custom order this unit please give us a call!
Vertical mount #6 SAE ports Standard 12V motor 4 stud 12V solenoid Power up/ Power down Holds in both directions Adjustable relief set to 2000psi 1.27 GPM @ 2000psi 1.9GPM @ 1000 psi 215 theoretical max amp draw @ 2000psi 6.75″x6.75″x11″ 4qt Reservoir S2 (Max single run time before motor needs to be cooled to ambient temperature)- 3.2min@2000psi, 5.3min@1000psi S3 (% of time motor can be run in a 10 min period without motor damage)- 13% @ 2000psi 19% @ 1000psi