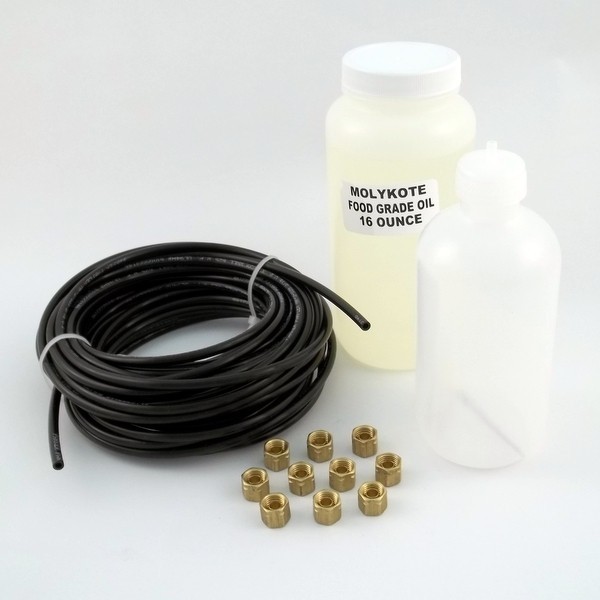 Is your Dyna-lift system leaking, lifting uneven or a leg is lagging behind? Reference the attached recharge instructions. With the addition of a DH-16000 for standard systems or DH-16002 for Heavy duty systems you can be back up and running in no time!
Seal kits are also available.
Call our customer service team for more details ot help troubleshooting!
Dyna-Lift Recharge Kit.  The DH-16000 recharge kit includes oil, applicator bottle with needle tip, 10 nut/ferrules and 26 feet of replacement tubing. If you only have need of repairing one line this kit repair multiple systems or renew one entire system.